Folding a Trapezium (Problem only)
A Geometric Secret of A4 Paper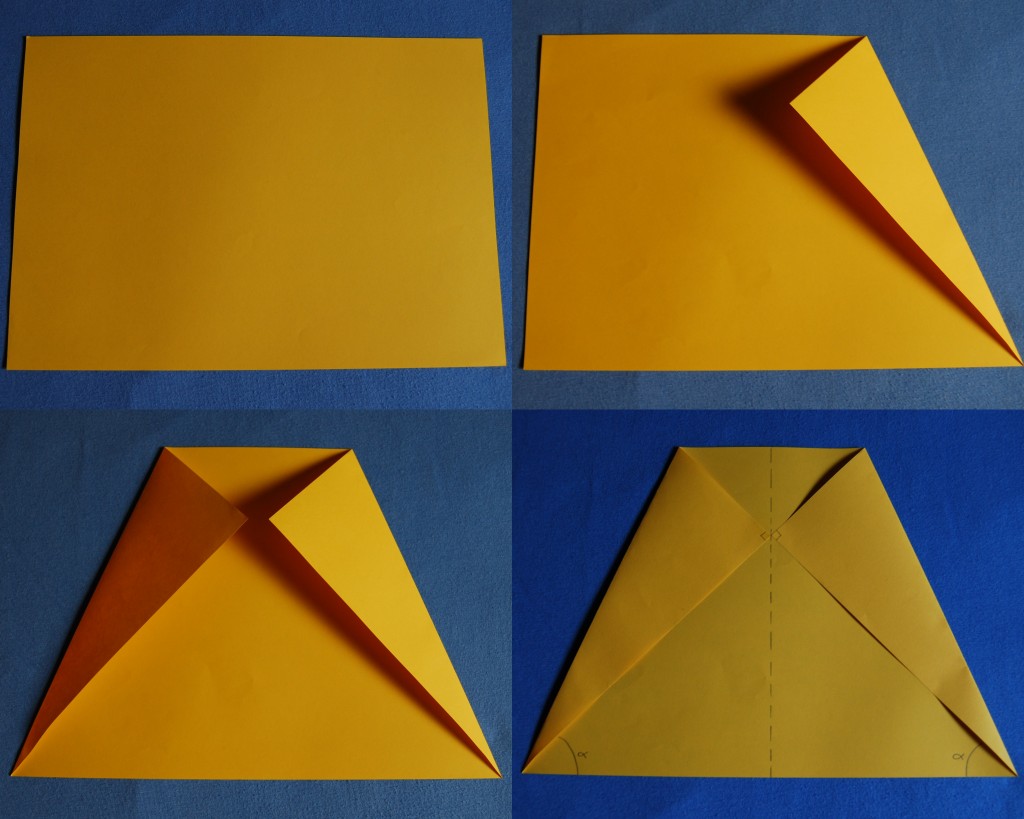 I'm not just going to give the answer away this time!  At least not for a while anyway… (Click here for the solution)
Problem:
We wish to make two folds in a rectangular piece of paper to form a trapezium (or trapezoid for the chaps across the water).  There are infnitely many ways in which this may be achieved, but there is only one way that fits the following criteria:
The lower ends of the folds must be in the lower corners of the piece of paper
The upper corners of the paper, once folded, must meet on the sheet's vertical line of symmetry with no overlapping
Take a piece of A4 paper (or A5 or any rectangular or square paper) and have a go.  You'll probably want to fold the paper down the middle first so you know where you're aiming.  Chances are you'll find it quite difficult to get it neat and accurate.  You might argue that it doesn't need to be neat and accurate, but this is a geometry problem and if this were part of an engineering project you'd probably require a very high degree of accuracy.
The question is thus:
To the nearest tenth of a millimetre, find the distance x from the top of the line of symmetry to the top of one of the folds, as in the following diagram:
When this post is updated with the solution we will see how the dimensions of A4 have a little geometric secret…