GeoGebra: Binomial Distribution with Normal and Poisson Approximation
Click the image to link to GeoGebraTube
(Opens in a new window/tab).

.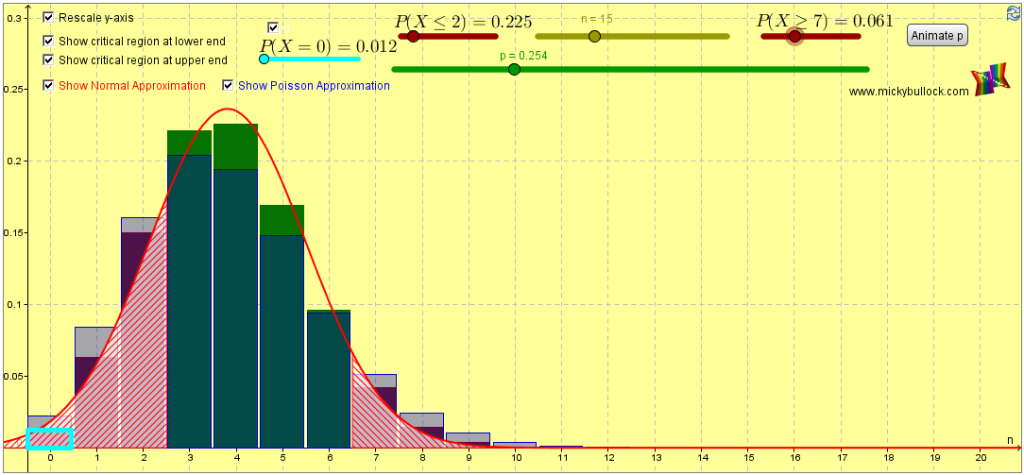 This applet is for visualising the Binomial Distribution, with control over n and p.
It also shows the Normal Approximation curve (and how this approximation breaks down for large or small p)
and it shows the Poisson Approximation curve (and how his approximation breaks down if there's no positive skew)
You can show critical regions at either end by turning the bars red instead of green. The appropriate cumulative binomial probabilities are shown.